As Halloween grows near, so does my birthday…which is about a week later and my mind turns to shopping! I thought as part of blogtober I would share some yummy things that have caught my eye this year (nudge nudge hubby).
VE Cosmetics is a local company to me that do vegan make up and skincare. With lines inspired by movies such as The Craft and The Lost Boys as well as beautiful colours and a vast range of innovative make up, it had to be on my list.
Build a Bear have a Howl-O-Ween werewolf this year. He can even be completed with pumpkin spice scent! I have the pumpkin bear already, who I have named Samhain, Sam for short.
Horror Movie Charm Bracelets have caught my eye. There are a few different styles but I kind of like this one.
I've made my new love of needle felting known with my crafty makes. Mum's Makery have just released a Sugar Skull template in time for Halloween. How cute would fridge magnets look in this style?! Well that's what I'm thinking anyway.
On a budget, there is a witchy rubber duck from Poundland! I have the vampire and skeleton ducks already so I'm on the hunt for the witch to make up the trio!

Lush Halloween is my absolute favourite so I'm definitely wanting a Halloween shopping spree for their new Halloween bath bombs and bubble bars. They have a pumpkin spice lip scrub and a ghost soap as well.
I've got my eye some Halloween Tarot and a Halloween Oracle on Amazon at the moment. Has anybody got these? If so what are they like?
Last but not least is this Giant Pumpkin Punch Bowl . I don't drink punch and probably wouldn't use it but for Halloween night what a centerpiece this would be!
Whittard's have some marvellous Halloween treats. Obviously the Pumpkin Spice coffee is on my list but they also have toffee apple loose tea and pumpkin spice tea! The Peanut butter hot chocolate is suitable for vegans too! Lovely gift sets!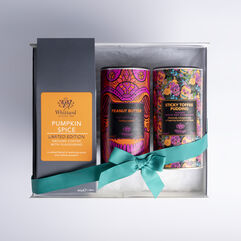 Yankee Candles are another favourite of mine. I haven't managed to smell haunted hayride yet and there's a cute ghost votive candle holder (still haven't been able to replace my cat wax melt though 😦 ).
Window shopping over, if I get some pennies I know what I'll be getting (erm everything mwahahaha)!